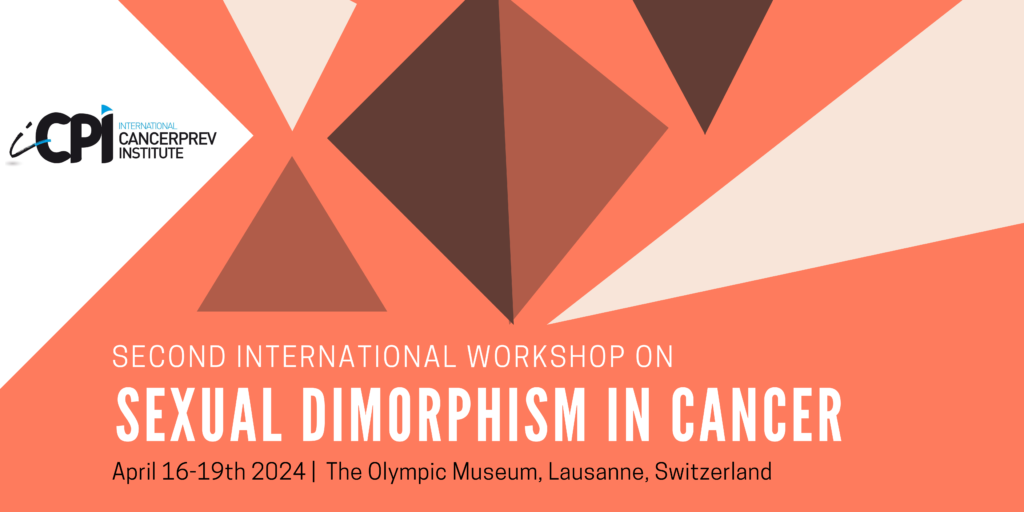 The field of Sexual Dimorphism in Cancer has seen significant advancements, with disparities in cancer incidence, survival rates, and treatment effectiveness being actively researched. The conference focuses on the impact of sex hormones and chromosomes on cancer susceptibility, with an emphasis on (epi)genetics, sex hormones, cancer cell biology, metabolism and the immune system.
Meeting format
The meeting takes place at The Olympic Museum, Lausanne Switzerland (directions). It will be held over 3.5 days, Tuesday afternoon April 16th-Friday April 19th 2024.

The meeting is hybrid and can be followed entirely online.
General meeting sessions
The meeting is divided into 7 sessions:
SESSION 1: Sex differences in medicine
SESSION 2: Epidemiologically and clinically-relevant differences
SESSION 3 & 4: Genetic/epigenetic determinants of sex cancer differences
SESSION 5: Hormones as determinants of sex cancer differences
SESSION 6: Broader perspectives
SESSION 7: Artificial intelligence and oncology: Current innovations and future prospects

Longer talks by invited speakers (25 minutes) are followed by or intermingled with pre-registered shorter talks (15 minutes) by participants, selected from submitted abstracts.
The full program will be online at the end of December 2023.
| | |
| --- | --- |
| Position | Fee |
| Students/postdoctoral fellows | 400 CHF |
| Senior academic (professor level) | 500 CHF |
| Industry fee | 800 CHF |
| Online attendance | 200 CHF |
Proof of current enrollment will be required for student registration
Registration
Register below before January 15th 2024. Early January 2024 you will receive an invoice to be paid. Proof of current enrollment will be required for reduced student registration.
Full time schedule will follow soon. Contact us for more information.